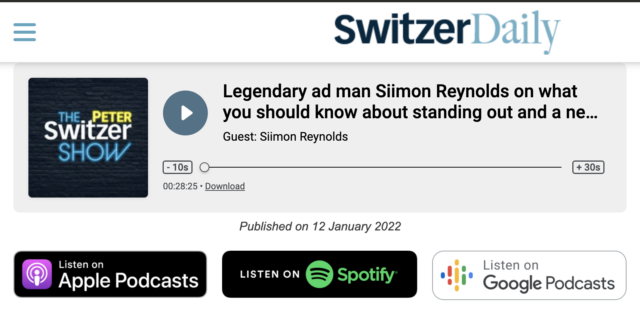 Legendary ad man Siimon Reynolds on what you should know about standing out and a new business called BuyersCircle.
Our chairman Siimon Reynolds joined the Peter Switzer podcast which talked about this "new category of the internet called social eCommerce".
"so what we do is in 5 minutes. We got a platform where we've got thousands of products, you just pick what you want to sell, and in 6 months time we'll have 100000 products you can choose from. All you need to do is to set up the shop, and you send it out to your followers…BuyersCircle in Australia has grown so so fast and it's under 2 years old, it's already got 780000 Australians as registered users. The reason is, because it's all about a new category of the internet called social eCommerce and social eCommerce is selling to your friends, selling to the people who trust you, selling to your followers rather than selling just to a stranger."
"In November we had over $1.7M revenue for the month so it's growing astronomically, last month we grew 33%, a month before the revenue grew 53% so it's growing, even by the internet standards, this company is growing at a very fast rate."
If you haven't heard about social e-Commerce, click below to learn more from Siimon Reynolds
Peter Switzer is joined by Siimon Reynolds from Buyers Circle.