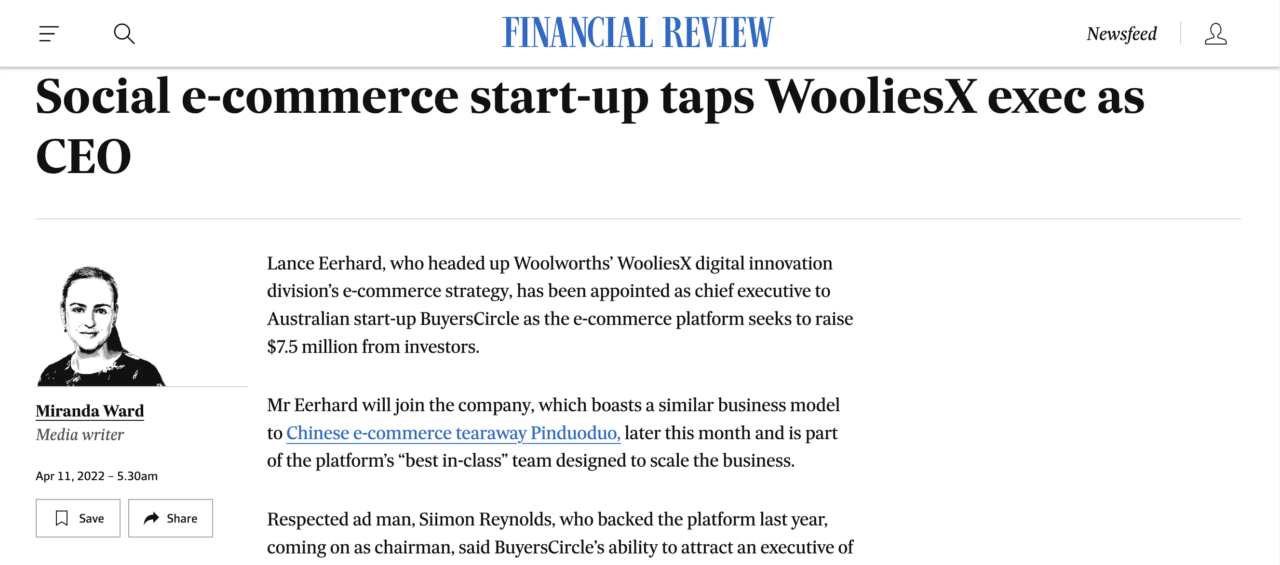 Lance Eerhard, who headed up Woolworths' WooliesX digital innovation division's e-commerce strategy, has been appointed as chief executive to Australian start-up BuyersCircle as the e-commerce platform seeks to raise $7.5 million from investors. 
Mr Eerhard will join the company, which boasts a similar business model to Chinese e-commerce tearaway Pinduoduo, later this month and is part of the platform's "best in-class" team designed to scale the business.
Respected ad man, Siimon Reynolds, who backed the platform last year, coming on as chairman, said BuyersCircle's ability to attract an executive of such calibre "says a lot about the future of e-commerce in Australia and Buyers Circle's business model in particular".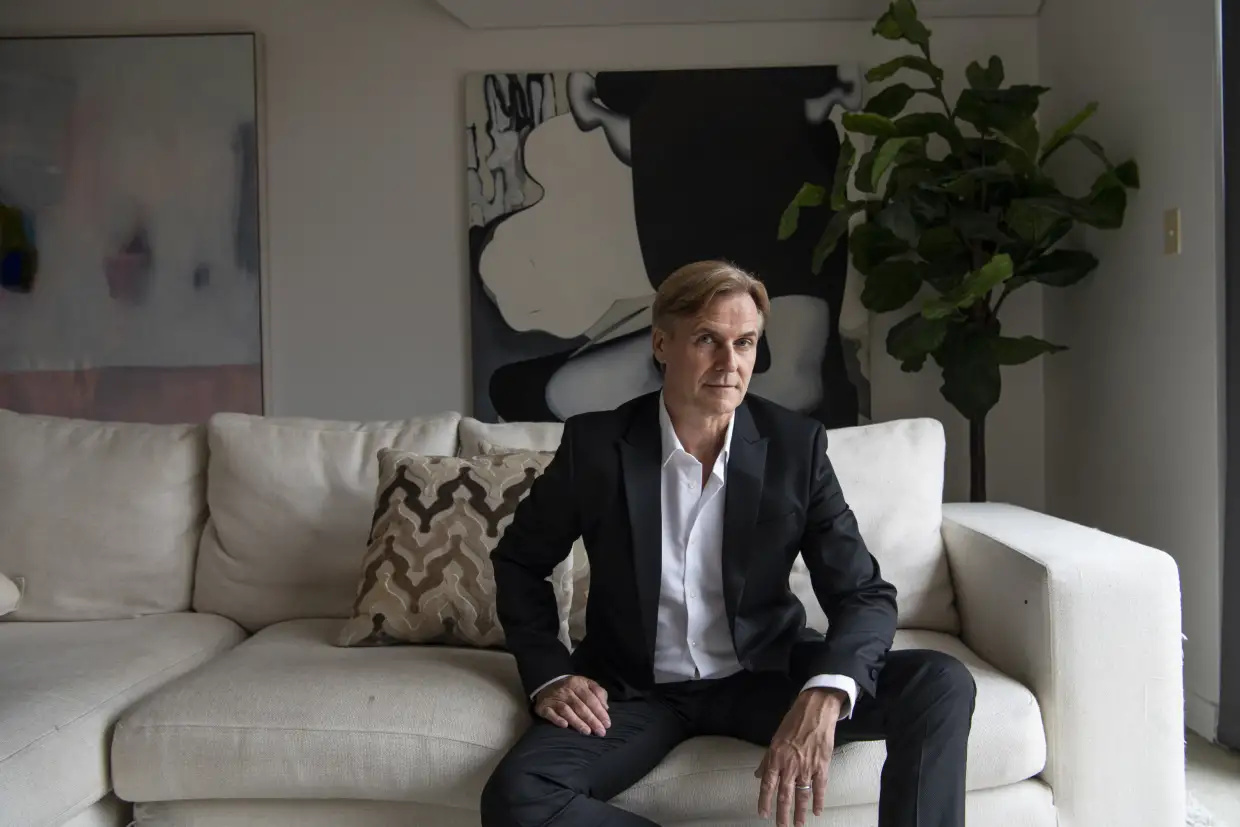 The company is beefing up its leadership team as it seeks to secure $7.5 million in funds to help scale its social e-commerce model, that is where an influencer such as a friend, neighbour or someone on TikTok has a shop from which consumers can purchase.
Mr Reynolds, best known for creating Australia's most powerful public health campaign, the 1987 Grim Reaper HIV and AIDs ad, is confident BuyersCircle will supercharge the influencer e-commerce space, with the platform helping influencers with followings of all sizes easily recommend and sell products to their audience without the need for their shopfront or a specially built website.
"How often does an entirely new form of e-commerce come up? That is an entire category, it's not just another fintech. Not only is it an entire category, it could easily become one of the dominant categories of all e-commerce," Mr Reynolds said, adding as a marketing channel social e-commerce is as valid as television.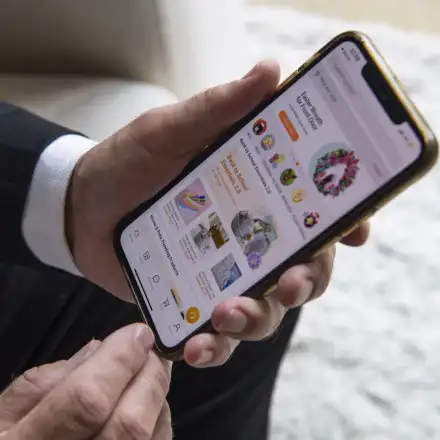 Founded in 2019 by two ex-Alibaba operatives, BuyersCircle had registered more than 810,000 customers and 41,000 "e-tailers" as of April this year, reportedly selling more than 5 million products.
BuyersCircle's e-commerce model is particularly popular with the Chinese Australian community, with sellers posting products for sale on the Chinese social media platform WeChat directly into buyer groups.
Mr Reyonds, who co-founded advertising holding company Photon Group – now known as Enero – and has won a number of advertising awards, believes the opportunity for BuyersCircle to grow in Australia is immense, tapping into users already with followers on platforms like Instagram, YouTube and TikTok, as well as on WeChat.
The e-commerce start-up is telling potential investors it is "growing massively with minimal investment" and has a clear strategy to grow to $1 billion in revenue, noting a strong acceleration for growth through its non-WeChat audience, which BuyersCircle expects to account for close to $900 million in revenue by 2024.
It asserts it is solving a number of issues plaguing influencer marketing and e-commerce, notably influencers lacking the skills to design and build their own functional store.
Read more: https://www.afr.com/companies/media-and-marketing/social-e-commerce-start-up-taps-wooliesx-exec-as-ceo-20220405-p5aay6