Date: Apr 14, 2021 – 9.31pm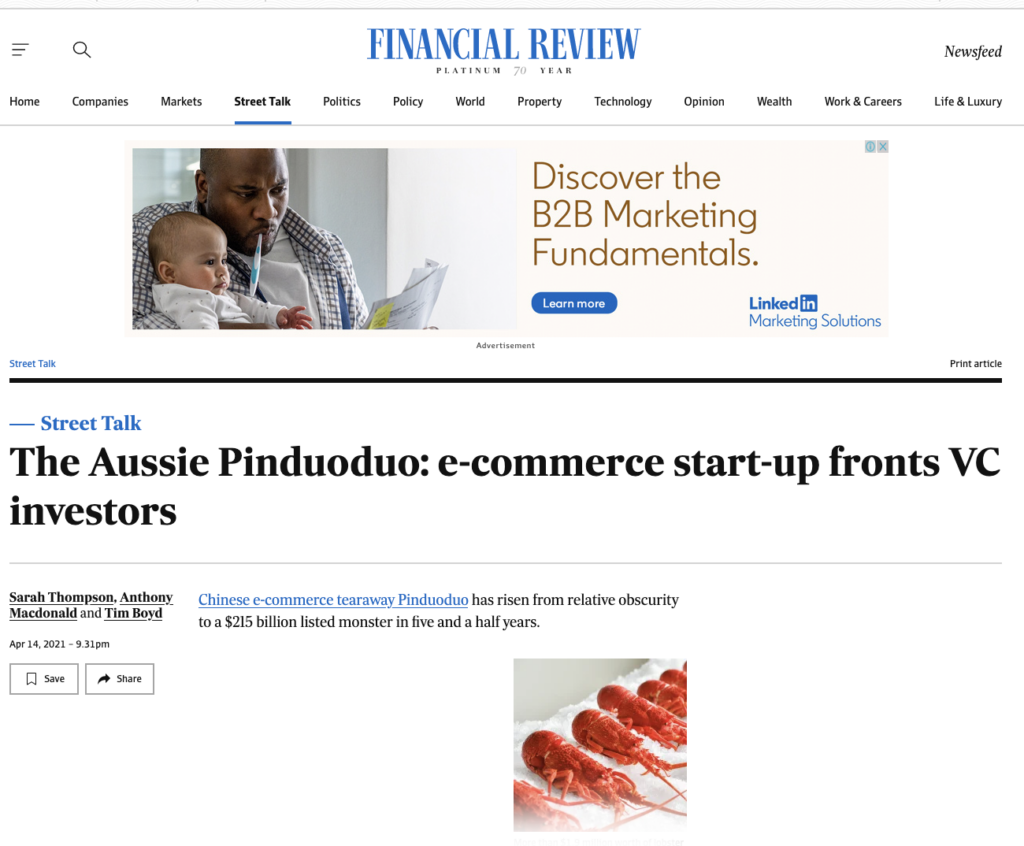 Chinese e-commerce tearaway Pinduoduo has risen from relative obscurity to a $215 billion listed monster in five and a half years.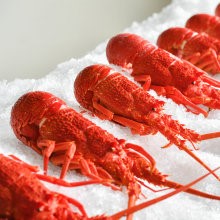 More than $1.9 million worth of lobster sold through BuyersCircle in 2020. Joe Armao
And that's the unbelievable story Aussie start-up BuyersCircle is telling venture capital-types to think about, as it gets in front of them for an early-stage fundraising round.
Sources told Street Talk that BuyersCircle – which has an e-commerce platform similar to Pinduoduo's – was seeking a $5 million cash injection at a $30 million valuation, as it seeks to be Australia's answer to the Chinese giant.
Founded in 2019 by two ex-Alibaba operatives, BuyersCircle notched $133 million gross merchandise value through its platform in 2020, and had registered more than 650,000 customers and 27,000 "e-tailers" as of April this year.
That GMV figure was forecast to push $200 million this year, and be close to $500 million in 2022, according to a slide deck in front of potential VC investors.
BuyersCircle's e-commerce model leverages social media to drive sales. It is particularly popular with the Chinese Australian community, with sellers posting products for sale on the Chinese social media platform WeChat directly into buyer groups.
The company calls its model "de-centralised e-commerce" – with sellers using their own reach and social media networks to drive more customers to the BuyersCircle platform, rather than the platform itself being the first destination.
BuyersCircle told potential investors it was close to releasing an english version of the platform that could integrate with Facebook, WhatsApp and Instagram to capture a wider audience.
It is understood growth investor and BuyersCircle shareholder SpringCapital was cornerstoning the round, and planned to tip in about $2.5 million.