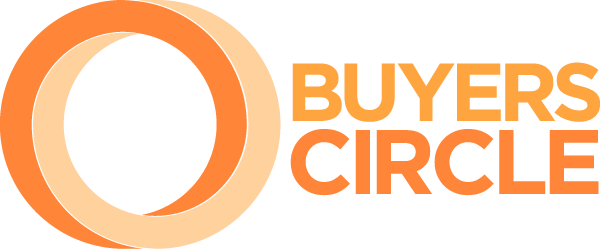 BuyersCircle's app is turning your online shopping and social network addictions into a substantial eCommerce side hustle… Shop, Share & Earn in three minutes from your phone! 
Combining the collective forces of online shopping with social networking, already huge in their own entities as singular selling tools, has seen the morphing of a multi-billion-dollar behemoth e-Commerce industry… and that already live platform in the virtual marketplace is the one and only BuyersCircle.
The BuyersCircle mobile app is the first of its kind in Australia, brought to life to solve a simple problem: how can we connect the community in the most convenient (and rewarding) way to share great products and/or deals with your friends, family, and social networks?
The foundations of BuyersCircle can be found in 'social e-Commerce'. This may sound like a new concept, but we've been buying, selling and sharing great products with people we trust… for decades!
In turn, BuyersCircle is powered by the organic enthusiasm and genuine desire of their *affiliate e-Tailers to pass on the 'insider info' of exclusive products and special promotions.
In the context of an affiliate e-Tailer at BuyersCircle, you become part of an 'inner circle' which empowers affiliates with an e-Commerce store connected to their social network with access to thousands of quality products already available to share and sell in seconds. Those who simply want to 'Shop, Share & Earn' as affiliates can also shop for themselves.
"With BuyersCircle It doesn't cost you any money to start selling, it doesn't cost you any time to start selling, you can just send it out to your friends, they buy from your store link, and you start making money immediately and manage it all straight from your mobile app," says BuyersCircle Chairman Siimon Reynolds.
"When you think about how it compares to Shopify: on Shopify you have to set up a whole website, for which the average person is a nightmare to do, then you have to decide which goods you're going to start selling, then you have to locate them, and you've got a whole logistics issue, then you have a fulfillment issue, and a storage issue, and all of that. I would rather choose to start sharing and earning straight away,"
It's as simple as downloading the BuyersCircle app, setting up your store in three minutes, choosing from thousands of e-Commerce products ready to sell and then sharing your affiliate e-Tailer store link to your social network to start earning commission on every product sold.
There are no setup costs or product investment requirements, BuyersCircle handle all product sourcing, storage, and delivery logistics all within its advanced SaaS mobile app technology. The app includes social media sharing integration and a store performance dashboard.
There are also plans under way for e-Tailers to be able to donate their commission to their charity of choice. Social consciousness and creating an income flow – we can't think of a more on point approach to a feel-good business for today!
In a new 'race to retirement' we're seeing an astonishing global influx of nano-influencers, affiliates and brand ambassadors using the power of their social influence to create additional revenue streams through commerce 'side hustles' a concept already proving to be wildly successful in the China and US markets.
"We are currently Australia's biggest kept secret side hustle society, once you become a BuyersCircle e-Tailer and experience just how fast and easy it is to share and earn you can't believe you weren't part of it sooner," says Steven James, Executive Director of BuyersCircle.
Standing on the shoulders of its already successful launch in 2019 buoyed by the WeChat community. The well-established e-Commerce network has already enjoyed a largely organic growth, where members using platform for the past 12 months have helped propel its growth to over 760,000 registered BuyersCircle users, 36,000 registered e-Tailers, and processing more than $130 million worth of transactions.
So BuyersCircle is no new kid on the block in the busy e-Commerce landscape. This reception gave BuyersCircle the energy to expand their user-friendly platform, creating an even better customer experience, and reach a broader community of highly engaged Australian consumers in 2021.
The impact BuyersCircle will have on the e-Tailer landscape is huge, with predictions pointing to a mirroring of our rapid uptake of social media.
"Social media is the fastest growing media in the world. As more people use it, it's natural that many will want to participate in its business opportunities – the chance to sell products to the people who follow you on social media," say Reynolds.
"But before BuyersCircle, that was not easy to do. Someone who wanted a side business selling stuff online had to build a website, locate goods to sell and learn how to ship products to their customers. That's hard work. Now with BuyersCircle anyone can open their own online store in minutes. We provide the products and the platform. BuyersCircle is the fastest and easiest way to open an online business, using the power and reach of your own online social circle. That's why as social media continues its super rapid growth, so will BuyersCircle."
It's not just fashion, homewares, beauty, accessories, and the latest TikTok sharing worthy technology; BuyersCircle encompasses a huge diversity of local and global products including their BuyersCircleFresh offering which partners with the likes of Black Label Berkshire Pork, MD Provodores and a large network of Australian farmers at the Sydney and Melbourne Food Markets. This Fresh category has seen record growth including a record $1.9 million worth of lobster sold through BuyersCircle in 2020. There is also a substantial focus on supporting local Australian businesses who offer high-frequency product ranges and/or niche products. – BuyersCircle is a disruptive force to be reckoned with in realm of e-Commerce selling.

In fostering that sense of social fun and community, BuyersCircle has launched a #BuyersCircleFreshChef challenge – where handpicked, grass roots content creators will show what they can create with a BuyersCircle fresh produce box. The 'No Waste Cooking Challenge' is allowing participants to cook and film TikTok content for a chance to WIN $250 cash and $250 to spend on the BuyersCircle app. See more HERE.
They've also created 'Unusual Pairings' to mirror latest fads in a fast-moving combo: bubbles & bubbles and a champagne glass for the bath, or a bulletproof breakfast with Illy Coffee and Niulife Coconut clarity MCT plus.
It's the tool to turn to make your side hustle a substantial money earner: BuyersCircle supports small businesses and entrepreneurs with powerful SaaS technology to create a network of ambassadors for suppliers, offering channel partnerships, and collaborating with partners to increase drop shipping and faster delivery capabilities and product category range expansion. The Sydney market is expanding rapidly, their Melbourne warehouse is now live, with plans for Brisbane early next year and global expansion already underway.
While BuyersCircle will be compared to e-Commerce giants eBay, Amazon, and Alibaba, Reynolds says: "We are offering something quite different to them. BuyersCircle offers anyone the chance to quickly and easily sell an ever-increasing range of fabulous products to a group of people who like and trust them already – their friends. It's fun to share products with your friends; it's not just a way to make money, it's a way to bond with and interact with the people you like and care for. That's why we call it 'Social Selling'. It's social, and it's selling. None of those big online companies offer that combination, and that's why BuyersCircle is truly unique."
"Having seen the success of the social e-Commerce model in China and Asia more generally, it seems logical that it is going to be adopted by western societies. Pinduoduo is an enormous success. And the essence of Pinduoduo is really what BuyersCircle is all about," Reynolds told AdNews in June 2021. In fact, BuyersCircle is transparent in seeking to replicate the success of Chinese social e-Commerce platform Pinduoduo which overtook Alibaba as China's most popular e-Commerce platform by 2020, with 720 million active monthly users.
Reynolds joins BuyersCircle with a 30-year career in the business and media industries, having co-founded Photon Group (now known as Enero Group), and having served as chairman of online network OMG (acquired by Fairfax Media), Reynolds understands the mechanics of a disruptor business and has every belief in the success of BuyersCircle globally.
SpringCapital is in the final stages of a $20 million capital raise for BuyersCircle, having already raised $5 million in stage one. As the name suggests, a circle of trust is only built on the foundations of transparency and adding something of value, the very raison d'être of BuyersCircle.
=================================================================================
For more information, interviews with Siimon Reynolds, and photos please contact publicist Josie Gagliano on info@rojoconsulting.com.au or 0411 234 022.
Tools for editors:
1. Start Up Daily interview BuyersCircle Chairman Simon Reynolds
2. What Is Social e-Commerce? | BuyersCircle:
Notes for editors:
*An affiliate is someone who shares and promotes products and/or services on behalf of a company in exchange for a commission or reward, while an e-Tailer is an e-Commerce retailer and/or business owner who sells products and services online.